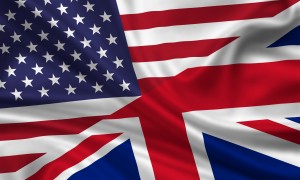 Pinterest looks to be challenging Google+ to the 'Social Media Latecomer's' award. With well establish social networks like Facebook, Twitter, Youtube and Flickr, the founders of Pinterest seems to have created that magical combination to hook in a new audience worldwide. Is this the rise of a new superpower?
Eck Kommunikation is a German company, founded by Klaus Eck, which specialises in Online Reputation Management, as well as in Social Media strategies and structures for businesses. The PR-Blogger regularly offers insights into current Social Media developments, news and trends, as well as Eck Kommunikation's expert's analyses of topical Social Media issues.
Where The Ladies At? Pinterest. 2 Million Daily Facebook Users, 97% Of Fans Are Women
Tech Crunch Here is a bunch of startling facts about the explosive growth of Pinterest. At the start of 2012 it had around 800,000 daily visitors. Now it is close to 2 million. 20% of Facebook connected users visit Pinterest every day, and as suggested in the title, the vast majority are women. Pinterest is great for sourcing new ideas for the home and cooking – when are the guys going to catch on that it could be useful for them too?
Pop Legend Whitney Houston Dies at 48 — Twitter Reacts
Mashable Following the tragic news that actress and singer, Whitney Houston, has been found dead at the age of 48, Mashable covers the reaction on Twitter. Usher, Rihanna, Maria Carey, Justin Bieber and Jennifer Lopez are among the 60 heart-felt tweets included. Each one a truly personal expression of grief and shock at the death of a diva who sold more than 55million records during a 30 year career.
Should Mark Zuckerberg Think Twice About Establishing A Dynasty?
Tech Crunch Ever thought to compare Facebook founder, Mark Zuckerberg's post-IPO Facebook to an ancient Roman emperor's senate? No? Well, if you were to sit down and try, Tech Crunch suggest that the historical conclusion is that the changes being implemented in the management structure (Zuckerberg will be able to appoint 100% of the board of directors) could end up destabilising future progress.
Guardian Viral Video Chart: Collapsing cooling towers, Will Ferrell, Old Spice
The Guardian Is it true the British have a strange sense of humour? Yes – certainly when it comes to renewable energy it seems. In The Guardian's regular viral video chart, take a look at what is meant to be a promotional message for 'out with the old and in with the new'. To me it looks like wind-farms killing innocent looking factories.
Instagram Upgrade Introduces a Powerful New Feature
Mashable For all iPhone users out there – the iPhone-only app Instagram now produces even better looking photos with the latest upgrade. Called 'Lux' this feature acts as a magic fill light to enhance those previously dark areas of the picture with stunning results. They've also added a new filter to their collection called Sierra and a re-work of the interface, providing a much cleaner navigation experience. Download it for free from the App Store.
The Potential of Pinterest
Soshable Not only is Pinterest creating a buzz of interest amongst the user base, there are also similar sounds emanating from the business world. Not only can it be great exposure for a business's products or services – but also a direct source of traffic. The Infographic below explains.

Image source: Flickr (Pinterest addiction, Instagram_004)