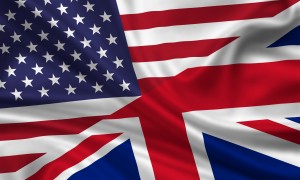 The London Olympics are at the centre of attention worldwide, whether it is for spectacular performances or for interactions on social networks as never seen before at an Olympic Games. Which networks are the biggest winners? Which is attracting the most scandals? It could be that one wins both awards.

Eck Kommunikation is a German company, founded by Klaus Eck, which specialises in Online Reputation Management, as well as in Social Media strategies and structures for businesses. The PR-Blogger regularly offers insights into current Social Media developments, news and trends, as well as Eck Kommunikation's expert's analyses of topical Social Media issues.
Olympics and Social Media: The View From London
Mashable Billed as the "world's first social games" the world's expectations for the Olympics interactions on social platforms could have been raised higher. So far they have been met. Twitter and Instagram are the go-to networks for athletes and fans alike. Although, not all the communications have been pleasant…
Twitter's Succès De Scandale: Olympics Suspension Fiasco Drove Signups
TechCrunch Twitter continues to be the subject of much speculation in the press following the NBC scandal, with one of its members suspended for a tweet. Twitter has seen a surge in membership signups since the news hit the headlines in the US and UK, though the fact that Twitter apparently encouraged NBC to take action must have worried many of its users for whom free speech is a core value. More on this story to follow over the coming weeks.
Is This App the Next Siri — or the New Big Brother?
Mashable Incredible or creepy, this new app could split opinion right down the middle. Whereas Siri responds to questions when you ask it to, Saga chimes in with its own suggestions based on what it has observed you doing. Using your phone's built in sensors, GPS, camera, etc, Saga gives you ideas for what to do. There is even an xp gamification system for taking part in cool activities. Remind anyone else of this TED talk?
Facebook Ecosystem Crunchup: Video Highlights (TCTV)
TechCrunch The social savvy group at TechCrunch recently took part in Crunchup, a series of talks given about Facebook's Ecosystem. It covered everything from how Facebook deals with interacting with 7000 different types of devices, whether Zynga will make its money back or how many people play games on Facebook (200 million!) Watch a nicely presented roundup of the good bits.
Facts and Figures Behind Social Media and the Olympics #Infographic
ExactTarget Analytics gained from social networks can be amazing. Where else would you be able to gather numbers on the most popular sports, athletes and the like? With the heightened ability to share links the BBC expects to require 1 Tereabit per second of traffic. Incredible.