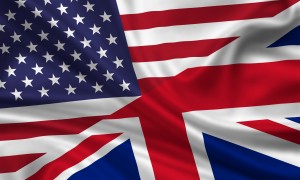 Video content created primarily for mobile users is still an area desperately requiring development. Marketers across the planet hope to crack the code for selling via our handheld portals and with the advent of video advertising for apps, perhaps the next wave of marketing frenzy could focus on providers such as Flurry.

Eck Kommunikation is a German company, founded by Klaus Eck, which specialises in Online Reputation Management, as well as in Social Media strategies and structures for businesses. The PR-Blogger regularly offers insights into current Social Media developments, news and trends, as well as Eck Kommunikation's expert's analyses of topical Social Media issues.
Flurry Brings Video Ads For Mobile Apps To Android, Crosses 100M Video Views Per Month
TechCrunch App developers face an increasingly difficult task to attract sizeable user numbers in a crowded marketplace. Enter Flurry with their app: AppCircle Clips. The idea is simple but effective. Prospective app downloaders can view a video ad for an app before being presented with the download link immediately afterwards. This allows people to feel that they are making an informed decision with minimal effort. With more than 100million completed views, it's proving to be a popular idea.
UK Print Magazine to Feature a Video Ad
Mashable A UK first, Marie Claire will feature a 45 second ad within its pages. We're not talking a link to an ad on Youtube, but an actual video. This will be achieved using LCD technology from Americhip, a U.S. firm which has already provided this service in America. It has not been stated exactly how much a page of this technology costs to insert into a print publication. I wish I could see the surprised face of the unsuspecting Marie Claire reader as they land on that page…
Facebook Commerce Startup Ondango Picks Up $500K To Turn More Likes Into Buys
TechCrunch Purchasing straight from Facebook is one area that the social network is still yet to crack. Startups such as Ondango are beginning to make the process a lot more effective. This post from TechCrunch not only highlights some of the excellent marketing work done by Ondango, but explores the future of direct sales on social networks. There is certainly a lot of room left for growth.
10 Best Pinterest Practices
Jeff Bulla We've known for some time that Pinterest holds all kinds of new opportunities for users and businesses alike. Recently, however, it has become the 4th largest referral source behind Google, Facebook and Twitter. Jeff explains and explores the methods you can take to use Pinterest to your advantage to reach a whole new audience.
Who's Winning the 2012 Social Media Election? [Infographic]
Inc The campaigns have only just got underway, however, we can already size up the two candidates opposing strategies on social networks. Clearly with such large numbers of Americans using Facebook, Twitter and the like, winning over these audiences will have a huge impact on the election result. So, how are they doing?