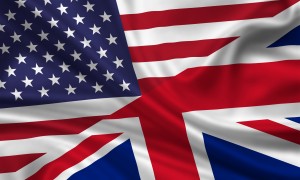 With video for online predicted to grow considerably in 2012, early bloomers have taken it upon themselves to provide us with festive viral videos. T Mobile have given us plenty to talk about throughout the past year with memorable campaigns in the UK and US, and they seem to have a magic touch when it comes to repeated success.
Eck Kommunikation is a German company, founded by Klaus Eck, which specialises in Online Reputation Management, as well as in Social Media strategies and structures for businesses. The PR-Blogger regularly offers insights into current Social Media developments, news and trends, as well as Eck Kommunikation's expert's analyses of topical Social Media issues.
T Mobile Scores Again With a New Viral Hit
Mindjumpers From the makers of, The Fake Royal Wedding, The Parking Ticket Stunt and Welcome Back, T Mobile returns with an early festive viral video present sure to bring a smile to your face. As mentioned in this post by Mindjumpers, 'Home For The Holidays Surprise' by all accounts shouldn't be as big a success as its predecessors, owing to the amount of re-takes this video must have taken to produce – removing all element of surprise. But, gaining more than 2 million views inside a week, it proves that Christmas cheer can make a difference.
http://www.youtube.com/watch?v=vcmfCXwAFs4
The 10 Craziest Kickstarter Projects of 2011
Mashable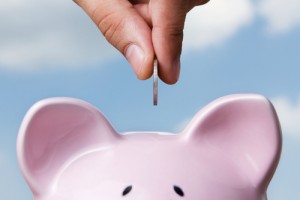 If you haven't heard about Kickstarter before, according to their website it 'is powered by a unique all-or-nothing funding method where projects must be fully-funded or no money changes hands.' Basically it gives entrepreneurs and startups which may otherwise never see the light of day, an opportunity to get publicity and funding. Inevitably this has lead to a whole host of unusual projects vying for their chance. Mashable's slideshow of the top 10 craziest projects sums up the most entertaining examples!
Six Links Worthy Of Your Attention #78
Six Pixels of Separation Has Twitter become a platform for comedy in batches of 140 characters or less? The 50 Funniest Tweets of 2011 presents a good case, as well as an entertaining round-up of quips and blunders that have enriched our feeds over the past year. Apart from that, Six Pixels also highlights the trailer for Scarlet Road, a documentary about a Sex Worker who specializes in services for people with disabilities. Unsurprisingly it promises to divide opinions.
http://www.youtube.com/watch?v=das1SkOvUkc
6 Simple Mistakes to Avoid when Creating an Online Video
Jeff Bulla's Blog The final entry of an incredibly helpful three part series, this post gives invaluable advice for post-production, an often overlooked part of video blogging. The topics covered include: template creation, tips on avoiding talking heads and 6 other common mistakes. The best part about this series is the accessibility of the language and direction used. A must read for anyone considering taking video more seriously in 2012.
Facebook For Android Finally Has More Daily Active Users Than Facebook For iPhone
TechCrunch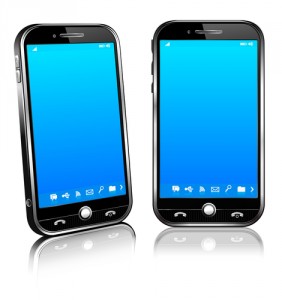 As the title suggests this article not only reports on the moment Facebook for Android overtook its iPhone counterpart in the number of daily active users, but delves into the reasons why. Although the Android app launched a year later that the iPhone's, the speed at which Android has developed its software, releasing the timeline feature already, has helped spur users on to daily use. Josh Constine can only foresee this gap widening during the next year.
7 New Apps Worth Downloading This Week
Mashable Including: Magic Guitar, an app lets you play your iOS device like a guitar – Hipstamatic's new app that lets friends "film" together – Santa's Big Helper, which helps parents convince their children that Santa has been to visit – Liftopoa, a winter sports holiday booking app – Scoop.it, an app to help spread interesting magazine articles amongst friends – TapShot, which gives you control over your iPhone's camera in new ways – and finally, Grand Theft Auto III, a decade after the original console release.
Google+ Hangouts Upgraded to Be More Accessible
eWeek Google appears to be focusing much of its attention on enhancing the features of its popular Hangout facility on Google+. Since its release to the general public in September, Google+ users have had only one way to access the feature. The latest update now rolls out the functionality so that a Hangout can be created straight from any post on G+. The service has already drawn attention from several high profile users, including, The Black Eyed Peas, The Dalai Lama and the Muppets.
In other G+ news, Britney Spears has become the first user to gain more than a million followers on the networking site.
Infographic: Sharing Trends in 2011
Buzzom Facebook's lion share of social media users is possibly a contributing factor to the social-giant's dominance of sharing over the past year. We're also more likely to share bad news and Osama Bin Laden's death competed with the tragic news of Steve Job's passing for the most shared news.

Image sources: Shutterstock (Saving, male hand putting a coin into piggy bank, Vector Phone Cell Smart Mobile,)