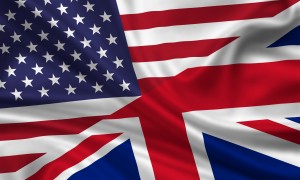 Instagram's mega-bucks deal with Facebook stole many of the headlines this week, causing a wave of response from users, digital analysts and enterprise developers alike. For some, it seems, the $1bn buyout signals the beginning of the end for the fun photo-sharing app. For others it has provided inspiration for app developers hoping to replicate the unprecedented success.
Eck Kommunikation is a German company, founded by Klaus Eck, which specialises in Online Reputation Management, as well as in Social Media strategies and structures for businesses. The PR-Blogger regularly offers insights into current Social Media developments, news and trends, as well as Eck Kommunikation's expert's analyses of topical Social Media issues.
An Open Letter To Those Not Employed At Instagram
TechCrunch If you, like me, read about Facebook's buyout of Instagram and thought: "I could do that!" TechCrunch provides here a healthy dose of reality as to the real picture facing most tech developers. The main point being that Instagram is another instance of the one-off's who were in the right place at the right time. They draw an interesting comparison between Instagram and Youtube, pointing out that no-one heard much more of Metacafe, Revver, Guba and Veoh.
Instagram sees a 10 million user jump from just 10 days ago
Washington Post With Instagram capturing headlines for its long awaited launch on Android, followed swiftly for a mega-bucks takeover by Facebook, it's no wonder that the Washington Post is reporting that it has seen another 10 million app downloads during the past 10 days. According to this post, it is this type of crazy growth that has made the photo sharing app so tempting to buyout, proving that users are worth more than a clear revenue stream.
Would Instagram have been better off in Twitter's hands?
Phandroid Did Twitter really have plans for buying Instagram? Could this have been one reason why Facebook acted so quickly (completing the deal in 48 hours) and spent so much? Phandroid highlights that many of Instagram user's worries centre around Facebook's history with image rights. It remains to be seen whether we'll be able to keep hold of rights over our uploads in the future.
Future of Social Media?
Mindjumpers Project Glass is an ambitious venture by Google to make science-fiction a reality. Taking augmented reality to the next level, the idea is to create a form of eye-wear which cleverly links our digital world with real life. Mindjumpers pose the question of whether this type of integration of worlds is a pattern beginning to take shape. Do you agree? Will this improve our quality of life? What is the business potential?
[VIDEO] Ripples – The Google + Feature Nobody Knows About
Business 2 Community For anyone getting to grips with using Google+ for business purposes, this post explains one of the social network's most underrated features. Using Ripples, a built-in analytics tool, you can easily visualise and track how your content is being shared and by who. This is a great way to see who your most prominent influencers are, as well as finding new influencers to add to your circles.
Why Facebook needs to build a browser
CNET Microsoft's Internet Explorer's dominance over the browser market has lost considerable ground since 2008 when it had almost 70% of users worldwide. Now dwindling at below 40%, with Google Chrome on the rise, it's easy to see why Facebook must be worried that Google's long-term plans for total internet dominance, including social, could become a reality. CNET's prediction is that Facebook need to counteract with a similarly designed plan if they are to last the distance.
Infographic: Fortune 500 Social Media Statistics
Digital Buzz Blog Here is an interesting look at what companies on the Fortune 500 are doing with social media. Even more notable is the difference between established companies (with the biggest revenues) and the fastest growing companies. This information lends itself clearly to the conclusion that we'll be seeing a large shift in power during the next 12-24 months.

Image Source: (Macbook Writing)