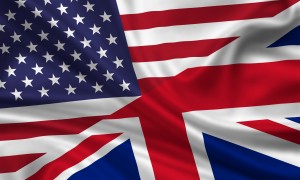 All but the most die-hard Google+ fans must admit that the tide of optimism surrounding the supposed 'Facebook killer' has waned during the past few months. Some industry voices are already proclaiming that the blossoming social network is in fact withered and dead. Is this true? Surely not.
Eck Kommunikation is a German company, founded by Klaus Eck, which specialises in Online Reputation Management, as well as in Social Media strategies and structures for businesses. The PR-Blogger regularly offers insights into current Social Media developments, news and trends, as well as Eck Kommunikation's expert's analyses of topical Social Media issues.
6 cool activities taking place on Google+ right now
The Next Web According to The Next Web, who have previously ranted about its shortcomings, Google+ is alive and kicking . Rather than ponder all the features we wish to be included, they take a look at the community and culture already forming. With clickable hashtags, #CircleSunday and #FollowFriday are a popular occurance, especially with the ease at which you can add circles. Photographers especially appear to be taking advantage of the visual aspects on G+ that are missing from Twitter. Were you aware of all this activity and more taking place on Google+?
The Early Days of Hashtag Marketing
Six Pixels of Separation Following on the theme of hashtag use, Six Pixels believe that it's a dangerous and unpredictable arena for marketers currently. According to this article, we are experiencing a "we're just trying stuff" mentality which means that a lot of experimentation is taking place with hashtag marketing, sometimes leading to the campaign going awry. Keep an eye on McDonald's new #Shamrocking hashtag – will this fall to the same fate as #McDStories?
Watch as Apple customers try to tell the difference between the new iPad & iPad 2
The Next Web Will the 'new iPad' forever have the 'new' prefix? And what does this mean for the 'old' iPad? Anyway, musings aside this article directly compares the new iPad with the iPad 2, not in specs, but in direct comparison by average users of the devices. Unfortunately for Apple some people had a hard time noticing an improvement with the retina display. The article does go on to conclude that through prolonged use the benefits of the new screen are apparent. Still, it's amusing to watch people trying to distinguish one from the other…
Rejoice, Twitter Power Users: "Next Generation" Tweetdeck Apps Coming For Android And iOS
Tech Crunch I, like many so-called Twitter 'power users' felt let down with the redesign of Twitter and Tweetdeck at the end of last year. However, the good news is that we've not been forgotten as developers at Twitter HQ are fast developing new apps to ease our worries. The proof is there for all to see in the recent job advert pushed by @Twitter:
'The TweetDeck team, working from London, is looking for new team members to work on our cutting edge Android app. We're building the next generation of a suite of clients that millions of people love and use everyday. You'll work on our small team, own the projects that you work on, and have a great time shipping products which change the way people communicate.'
New Facebook App Suite Turns Brand Pages Into Crowdsourcing Hubs
Mashable Customization of your Facebook page with Napkin Lab's four different apps starts from around $1000 to install, but promises to at least improve the rate of likes by 29%. Is this a worthwhile return on investment? It all depends on your personal requirements and whether or not you need specialist apps to achieve that. In the pack is 'Brainstorm' for crowdsourcing, 'Photoboard' for collecting images from fans, 'Pipeline' for forum creation and finally 'Superfans' to let your most loyal supporters know that you recognise their efforts.
4 Quotes That Show Facebook's New Touchy-Feely Intentions
Convince and Convert Facebook Timeline hails the end of brand 'me, me, me' talk and forces the 'social' aspect of the social network. No longer is it 'best practice' to engage with users on Facebook instead of just hit them with corporate messages – it's now a necessity. Neither is it a question any longer whether to use more visual content. They've also included a handy infographic in their post highlighting the new structure Facebook Timeline imposes on companies to engage their fans with.
Reference of Dimensions for Facebook Timeline For Pages [Infographic]
Jon Loomer So – we're all used to the idea that Facebook Timeline for Pages now exists. Bloggers, Marketers and Social Media experts around the world have jumped at the chance to utilize the new 'real estate' space now available for all manner of purposes. Before you go and design your killer timeline display, make sure that you're working to the right dimensions. This infographic neatly displays the area and dimensions available for your creative delight!
Image Source: BigStock Photos (Community, Creativity Network Crowdsourcing)