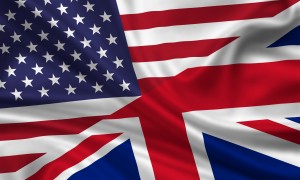 The battle of the image social networks rumbles on. Flickr provides its users with privacy rules which require the image owner's explicit authorization for their content to be published elsewhere. Pinterest's ability to pin content from all over the web has, until now, bypassed this protection.
Eck Kommunikation is a German company, founded by Klaus Eck, which specialises in Online Reputation Management, as well as in Social Media strategies and structures for businesses. The PR-Blogger regularly offers insights into current Social Media developments, news and trends, as well as Eck Kommunikation's expert's analyses of topical Social Media issues.
Flickr vs. Pinterest: Flickr Users Can Now Implement Pinterest Opt-Out

Mashable Pinterest promised 'nopin' code and now Flickr users have the ability to block web users from pinning their images to their beloved boards. Flickr has enabled the mode in user privacy settings, allowing people to disable pinning of any of their photos. Pinterest has run into several copyright disputes over the way in which their users can re-publish content from anywhere on the internet. The fast-growing social bookmarking site hopes to counteract this with the use of the 'nopin' code.
Women Are 'More Likely' To Make Your Social Media Campaign Go Viral

The Next Web A study has concluded that women are on average happier sharing content on social networks than men. With the majority of social network user's also female, it makes the fairer gender a more likely target for a successful social media marketing campaign. The study also reveals that men prefer to give their opinion, whilst women prefer to interact and engage with a brand online.
Can These 8-Second Videos Dethrone the Sh*t People Say Videos as Best Meme of 2012?
Mashable This article categorises the 'How to say everything' videos as somewhere between silly and educational. However, the only thing you can learn from these videos is one way not to say each word – which still leaves a lot of possibilities available. At 8 seconds a video it's small wonder why each video has gained hundreds of thousands of hits already. The creator of the channel has so far remained anonymous…
Visit the 'Pronunciation Manual' channel here!
Print is Dead! Long Live Print?

Tech Crunch "You're going to miss us when we're gone" is not much of a business model, so says Tech Crunch's warning to the print media worldwide. It's time to step up to the game before it's too late. Innovate or die seems to be the message here. It's not all doom and gloom – they've provided nine suggestions for actions and directions for print media to take, including: think like startups, use data to inform your editorial and product decisions and break down the wall between editors, writers and readers.
This Week's Best New Social Media Tools
The Next Web In a roundup of new tools you might have missed, The Next Web offer up a cool five new additions to your ever growing toolkit. Up first is a shopping-focussed site similar in style to Pinterest, called TheFancy.com. Second is a new buzz monitoring tool called YourBuzz.com from the clever team at American Express. Third is CheckThis.com – giving you the ability to create a simple, stylish website in minutes. Fourthly comes ShareYourCart.com riding on the wave of social affiliate marketing trending in 2012. Last but not least is PanDamian.com which provides skills and resources for writing your novel and publishing online, all in one place!
Is Social Media a Serious Threat to Your Privacy? – Infographic
Jeff Bulla Two of every three of us do not understand how to use social network's privacy settings, and the same number also dislike companies like Facebook. This despite constant revision of the privacy settings to enable increased protection of your personal data. Technology seems to progress at a faster pace than human's can adapt to. This infographic will confound social networks who's mission it is to allow us to feel safe whilst socialising online.

Image source: BigStock Photos (Men vs Women) Creative Commons (Magazines)