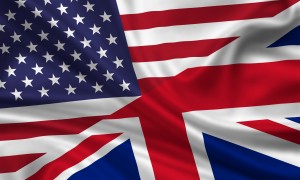 Twitter took to the TV marketing playing field in perhaps a bid to reach a new market unaware of what Twitter can bring to the average consumer. Can we expect to see more targetted ads at niche markets from them? Meanwhile, OverBlog want to take the US by storm and revolutionize the traditional blog – will they be successful or will established platforms copy their unique features?

Eck Kommunikation is a German company, founded by Klaus Eck, which specialises in Online Reputation Management, as well as in Social Media strategies and structures for businesses. The PR-Blogger regularly offers insights into current Social Media developments, news and trends, as well as Eck Kommunikation's expert's analyses of topical Social Media issues.
Watch Twitter's First-Ever TV Commercial [VIDEO]
Mashable This week Twitter ran its first-ever TV spot during the broadcast of the 2012 Pocono 400 NASCAR race. 16 seconds in length – the ad features NASCAR racer Brad Keselowski taking photos with his iPhone whilst seated in his car and uploading them to tweets. The final image encourages viewers to visit twitter.com/#NASCAR in an attempt to promote their new hashtag pages.
OverBlog Gets Overhauled, Arrives In US: Turns Your Blog Into A Real-Time Social Media Hub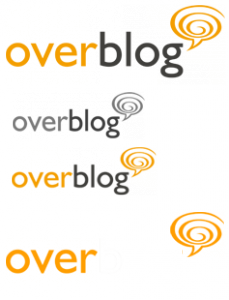 TechCrunch Having created a base of users in Europe, OverBlog is hitting out for the big time with a rolling out of its platform to the American market. Besides acting like a traditional blog, all your social media, from Facebook and Twitter to Instagram and Flickr is aggregated in one place. Apart from cool features and customization options, they've also integrated interesting analytics and ecommerce plugins.
How American Express Created a Movement of 2,8 Million People
Mindjumpers Using the example of American Express to illustrate the point that Facebook is best used for business when brands work with CSR initiatives, to act as a hub to gather and connect people around a community. This article nicely summarises the motivation and action that lead to American Express being awarded the Blue Award at Facebook Studio Awards 2012.
How the UFC Ran the Most Successful Spotify Campaign in History
Mashable The Ultimate Fighting Championship now holds the title belt for the most successful Spotify campaign – but how did they do it? Well – they knew that their fans loved the music that fighters walk out to, and they built on that as the basis of their campaign through a reality show and mixed martial arts competition called The Ultimate Fighter. For the season finale combatants picked two potential songs for the "walkout" music that plays when they enter the ring. Fans were able to listen to the two songs on Spotify, then vote for their selection via the UFC's Facebook page. Simple and effective!
How the Arab World Uses Facebook and Twitter [INFOGRAPHICS]
Mashable Mashable present a double infographic hit for us to peruse over. Social media in the Arab world hit worldwide news with its apparent importance during the Arab Spring uprisings last year. These infographics drill the numbers to give us a clear picture as to how influencial social media is in the region.