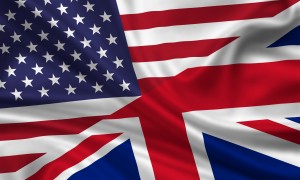 The highly anticipated Facebook IPO is edging closer and the excitement felt around the world is being matched by activity from the social network's HQ. Facebook is in the middle of rapid evolution, but will this lead to improvements or ill-thought ideas rushed into motion?
Eck Kommunikation is a German company, founded by Klaus Eck, which specialises in Online Reputation Management, as well as in Social Media strategies and structures for businesses. The PR-Blogger regularly offers insights into current Social Media developments, news and trends, as well as Eck Kommunikation's expert's analyses of topical Social Media issues.
Facebook's New App Center: Everything You Need to Know
Mashable Facebook announced their upcoming App Store which may look a lot like Apple and Google's versions but offers a different service. Instead of compiling apps that integrate with Facebook, it instead sends users to other app stores which have the things you want. Mashable have taken on the unenviable task of explaining the complexities of this service, and the big question of: 'Why would Facebook offer this?'
Facebook Terms and Policies Hub Has Been Launched
Mindjumpers A blessing for private and corporate users alike, Facebook has launched a new site to help navigate users through the web of their policies which seem to change from month to month. Mindjumpers sum up: 'Facebook Terms and Policies is not only a helpful tool to navigate in their expanding policies. It is also quite a quaint picture of the user driven money-maker Facebook has evolved into becoming.' You can find the Facebook Terms and Policies.
Pepsi Digital Exec: Google 'Messed Up' With Google+, Instagram Is 'Phenomenal'
Mashable "Social media is like air. It should flow through anything and everything and completely." so says Shiv Singh, global head of digital for PepsiCo Beverages and author of Social Media Marketing for Dummies. In a revealing interview with Mashable, Mr Singh takes a pop at Google for their marketing of Google+ as he believes it to be a social-hybrid rather than a full blown network. He also applauds the capture of Instagram for $1billion by Facebook before other big players got a chance.
How To Create Offers On Facebook
Mindjumpers Though Offers are still in beta testing, available to only a few companies, it should be rolled out for everyone soon. Facebook already offer Deals – so understanding the differences with the new feature could be a challenge. However, if you're going to successfully utilize this service for your company, this review from Mindjumpers will set you straight.
Gamification: Insights And Emerging Trends
TechCrunch Way back in December 2011, the world was buzzing with excitement for the 'Gamification' trend. 2012 was expected to be the year the world becomes gamified. TechCrunch analyses the way in which it is being used by companies now and in the future. Some key points are: companies introducing gamification in small steps to their customers are doing well, it can also be used in-house to improve the work ethic inside a company. It is still expected that Gamification as a concept will be adapted to more uses through our daily lives. Scary or exciting?
5 Insights on Facebook vs Pinterest in Driving Sales – Infographic
Jeff Bulla Can the new kid on the block really be comparable to the king? Facebook has influenced the world's social trends online for years, has the largest audience and huge vaults of cash for development. Pinterest, though it is still growing, still has a (relatively) small audience. This infographic highlights insights gained by Boticca on 50,000 Facebook visitors vs the same number on Pinterest. The results are interesting…