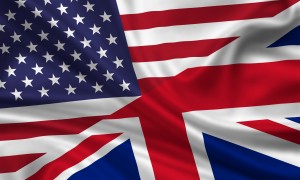 Influence is extremely difficult to quantify. However, for brands to succeed in their social media aspirations, connecting with their most valuable influencers can be the difference between success and failure. The first, and possibly greatest challenge, is to identify them. This is where Klout aims to step in, though their service has come under a lot of scrutiny from industry experts. Will their latest feature challenge those opinions?
Eck Kommunikation is a German company, founded by Klaus Eck, which specialises in Online Reputation Management, as well as in Social Media strategies and structures for businesses. The PR-Blogger regularly offers insights into current Social Media developments, news and trends, as well as Eck Kommunikation's expert's analyses of topical Social Media issues.
Will Klout Brand Pages Matter?
Soshable Klout takes a lot of flak from commentators around the world for their system of measuring who is influential on social media and who is not. Soshable are no different in providing a skeptical towards it's validity, suggesting that basing influence on pure numbers rather than content is unhelpful, but remain optimistic that the new addition of Klout brand pages – tracking the top 100 influencers of a brand – may be of some use.
Klout Ranks the Time 100: Guess Who's #1?
Mashable Unsurprisingly the results of the Klout Time 100 do not match those set out by the magazine. Barack Obama may be a little disappointed to find that he has lost out the to the likes of Lady Gaga, Rihanna and the Klout king – Justin Bieber. Mashable suggests that 53% of the Time 100 had Klout scores because they participate on social media, raising the question of the relationship between influence in the real world and on social media.
Fan Growth Slowed Slightly After Brands Switched To Facebook Timeline [STUDY]
Mashable From personal experience I think it's safe to say that the average consumer needs a bit of time to 'warm up' to any Facebook re-design. The title of this Mashable article is perhaps a little misleading as Timeline has definitely had a positive impact on many aspects of brand's pages. As it is explained – Likes are up an average of 22% per post and People Talking About This rose 25% during the last 6 weeks. The only reported negative is a decrease in comments by 6.5%
Flush With Funding, Video Chat Service Tango Has Social Network Ambitions
Tech Crunch So far Tango has been a niche video communication tool, cautiously expanding towards it's predicted path as a competitor for Skype. Having just raised more than $40 million in funding, the team behind Tango now reveal that they have ambitions to steer away from the expected path, towards "a service that keeps you closer to those you care about." Including sending video voicemail for mobiles. An interesting idea!
Are You Worthy of Social Media? The 2 Types of Talk Triggers
Convince and Convert The more people are talking about your company online, the better it is for your business right? Well, what if you're struggling to convince the population to begin that conversation? Convince and Convert go into detail of the psychology behind our digital interaction which is often started by an offline occurrence. You've got to find a hook, something noteworthy of discussion before approaching an audience on social media.
How Social Media Is Taking Over the News Industry [INFOGRAPHIC]
Mashable The news industry has known for some time that it has to adapt to digital social innovation or risk being marginalised in an increasingly up-to-date world. Almost every major news story during the past three years at least has been broadcast over networks such as Twitter before reaching TV and print. This does carry a risk, however, as false stories have erroneously been shared across social media.