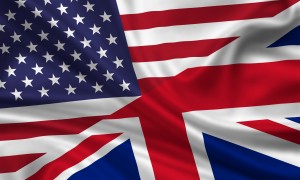 The honeymoon is over. Now it is time for the people behind Pinterest to roll up their sleeves and engage with an overhaul of their fledgling social networking site to guide it through to maturity. The challenge, it seems, is being met head-on with the restructure of profile pages and this week with a revamp of their policies.
Eck Kommunikation is a German company, founded by Klaus Eck, which specialises in Online Reputation Management, as well as in Social Media strategies and structures for businesses. The PR-Blogger regularly offers insights into current Social Media developments, news and trends, as well as Eck Kommunikation's expert's analyses of topical Social Media issues.
Pinterest Updates Terms Of Service As It Preps An API And Private Pinboards: More Copyright Friendly
TechCrunch Following the re-design of user's profile pages, Pinterest now has an updated Terms of Service, Acceptable Use Policy and Privacy Policy. What does this all mean? Well, in brief this has been done to clarify the direction that its owners hope to take the social networking site in the future. Pinterest is turning a corner from a quirky fun-centred idea to an edgier business minded model. It looks like they are keen to attract personal and corporate users to add to their 12million strong user-base, as well as set themselves up for greater partnerships. Get the low-down from TechCrunch.
5 Interesting Pinterest Marketing Campaigns
Mashable Though Pinterest is the new 'darling' of social media, companies are struggling to get to grips with how best to engage with their customers through it. What will be especially difficult during the coming months is treading the fine line between acceptable use and unacceptable commercial use of the site, outlawed in their policy change. Mashable have collected together a nice portfolio of companies utilizing both visual elements and interaction with target groups of influencers.
Pinterest and Its Copyright Issues
Soshable If you've had your head buried in the sand about Pinterest for the past 3 months, here's a recap from Soshable about the legal issues Pinterest has run into and why they've had to start taking steps to fill in the gaps. There's an interesting comparison drawn here between Pinterest and Youtube, which led to the development of new technology to filter out copyrighted material. The conclusion here is that we should expect the same type of development from Pinterest.
10 of the Weirdest Pins on Pinterest
Mashable The ever vigilant eyes at Mashable have discerned another trend on Pinterest: those pins which make you question the creator's sanity. Awaiting your (dis)pleasure are: naked, crocheted, bongo-playing Matthew McConaughey, Tampon Finger Puppet, Meat Baby, Baby Swiffer and bizarre 'fashion'.
Instagram Unveils A Sign-Up Page For Android Users, Still No Launch Date
TechCrunch In other news this week, if you're an Android user who has spent months enviously eyeing your iPhone friend's Instagram app, you're pained wait is showing signs of coming to an end. Unfortunately there is no other news than to say that it is definitely in development as evidenced by the release of a sign-up page to be amongst the first to join the Android version as soon as it is released. According to TechCrunch, there are already 27 million people using the app on the iPhone.
SEO Strategies: Optimisation Ideas for Your Google+ Page
Mindjumpers Good, solid advice for covering all your bases on Google+. With social search integration into the Google algorithm, there is no better time than now to make sure your business has a solid foundation on the social networking site. Mindjumpers have put together a check list with instructions for your profile page, tagline, posts, circles, influencers, adwords, +1 buttons and links.
Awesome Facts and Figures on the Rise of the Social Mobile Web – INFOGRAPHIC
Jeff Bulla The growth of mobile commerce is enormous. It is predicted that eventually all mobile phones will be connected to the internet, meaning that even the current huge market of 1.2 billion users is dwarfed by the potential 5.9 billion mobile users worldwide. With this in mind, it's easy to see why understanding how your business can connect via social mobile media is extremely important.