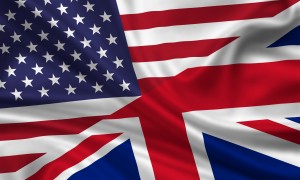 More accurately it should be described as: Changing course with the Old, copy something from Google+ and plug it as new. Facebook's identity revamp continues with one surprising announcement that Facebook Credits are out (annoying a lot of advertisers, programmers and the like around the world) and that the editing of comments to provent fist in mouth moments is in. More a sideways rather than forward step?

Eck Kommunikation is a German company, founded by Klaus Eck, which specialises in Online Reputation Management, as well as in Social Media strategies and structures for businesses. The PR-Blogger regularly offers insights into current Social Media developments, news and trends, as well as Eck Kommunikation's expert's analyses of topical Social Media issues.
Why Facebook Is Folding On Credits And Doubling Down On Payments
TechCrunch After three years of experimentation with creating a new online social currency, Facebook Credits will be phased out, with accounts replaced with native currency. This is a surprising move and has caught many experts off-guard. Unusually, the announcement was made very low key, with just a short post from Facebook. This suggests that they regard it not as a failure or a change of direction, but an alteration to the plan. The new style of payment will feel familiar to all iTunes users and also will clarify what is worth what. Shrewd move or not?
Don't Delete Your Stupidity. Fix it. Facebook Rolls Out Comment Editing and Edit History
TechCrunch Ever seen a comment you've written and gasped in horror at a terrible spelling mistake, knowing that others around the world will be judging you? Facebook has now rolled out the ability to go back and edit your comments at any time. As this article from TechCrunch points out – this has already been a feature of Google+ for some time, with the added bonus of also being able to edit posts. I expect it will only be a matter of time before this functionality arrives at Facebook too.
Behind the Scenes of 4 Hot Social Media Campaigns
Mashable 'Viral' marketing on Social Media is all the rage (even though a marketing campaign should not be labelled viral until it has gone viral – little bug bear of mine!) Mashable collects together four recent examples of campaigns that have done the job very well, including: Bully, a documentary on childhood bullying, Jetsetter's use of Pinterest, Sephora on Facebook and Carlsberg on Youtube.
Buying Followers: Yay or Nay?
Soshable Yes, it is possible to buy fans for Twitter and Facebook. But what is the point? I've heard many executives argue that people 'will join if they see other people have'. This argument doesn't stand up in the world of social media. The key point is that would-be real fans want to join in an interesting and relevant conversation, not become a number on a list. Your fake fans will only dissapoint you as on the whole, they're not a talkative bunch. Users often see through the facade and then you leave yourself open to exposure and distrust. It's a Nay from me.
Where the Hell Is Matt? 2012
WhereTheHellIsMatt? I am delighted to inform you of the return of the long adored internet sensation that is Matt. If you've never seen his videos before (his last one was 2008) Matt is a man who loves to dance badly around the world, inviting local people to join in with him. It is a glorious example of human nature in action, transcending borders and cultures. In this video Matt travels to some of the more inhospitable, dangerous and remote places in the world, where he finds, as always, people are people.
Sunday Shorts – The Facebook Addiction Edition
Danny Brown Facebook addiction is a real thing – which suggests a purely negative outlook on spending time on Facebook, however there are plenty of benefits for the individual and businesses alike. Understanding user behaviour, especially of your target audience, is the cornerstone to any successful campaign. If you know how your customers interact with each other, you have a better chance of joining, leading and expanding the conversation.

Image Source: Flickr (Dissaprove, FB Credits)