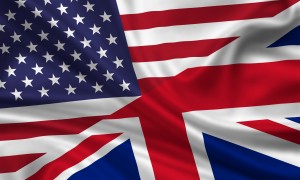 No matter your personal political persuasion, morals or views towards Invisible Children's Kony 2012, it cannot be denied that the video has gone viral. Since its launch this week, the video has gained millions of views every day. As a viral marketing campaign, how can we judge its success? Take the time if you can to watch the video (30 minutes in length) before viewing the analysis pouring in from around the world.
Eck Kommunikation is a German company, founded by Klaus Eck, which specialises in Online Reputation Management, as well as in Social Media strategies and structures for businesses. The PR-Blogger regularly offers insights into current Social Media developments, news and trends, as well as Eck Kommunikation's expert's analyses of topical Social Media issues.
KONY 2012: Is the Viral Campaign a Scam?
Mashable The question on everyone's lips – perhaps revealing our cynical view on the world. For some, the fact that this video has been shared by so many people is a very positive signal, however, for others, so called 'Slacktivism' (people joining a cause purely by sharing a link or clicking like) devalues the core reasons for charitable work and activism. The video is not a scam – it originates from a real charity whose goals stated on their website concur with the message they say is contained within the film. Discussions of this nature are raging across Tumblr and Reddit.
Save Helpless Faraway Africans From The Comfort Of Your Armchair!
Tech Crunch Although the viral campaign has been hugely successful in acquiring so many millions of views, Tech Crunch suggests that the intention of the campaign's message itself is unclear. The real success of a viral video campaign reflects in some other way than just a viewcount. The question now is what is the ROI? Is raising public awareness enough? This article goes some way to hint that the film-makers have perhaps been a bit naive in their expectations for the video.
Documentarians: KONY 2012 Achieved Its Goal
Mashable In a contrary view to that offered in Tech Crunch, this article from Mashable reports on the views expressed by panelists at SXSW in Austin, Texas, who believe the campaign has been an unquestionable viral success. According to their analysis, the underlying motive for the viral campaign's creation is to bring about change. Change, they say, which always brings with it a certain amount of turmoil at the beginning. So – the very fact that there are so many different points of view and conversations about the video points towards its success.
A Social Media Master Class
Six Pixels of Separation Leaving no room for suggestions of sitting on the fence, Six Pixels of Separation go so far as to say we have witnessed a masterclass in viral video marketing. They pick out several factors we can all learn from. The website of the creators is clean, simple and low-budget. The video tells a compelling story which is easy to share using Youtube and Vimeo. They formulated a Twitter spam strategy to force celebrities to share the video, adding endorsement at the same time. The organisation was ready and waiting for a social media backlash, responding immediately to explain their intentions. Finally, they also included a call to action, to engage with their supporters.
————————————————————————————————————————————————–
Other news this week:
Well that's that. Gowalla shuts down.
The Next Web It seems not so very long ago that we reported Gowalla's assimilation into Facebook. That's because it was only 3 months ago. Now – the one-time competitor of Foursquare has shut its doors for the last time. According to this article, the race for local check-in superiority is now firmly within the grasp of Foursquare. Returns on the investment made by Facebook appears to have been not enough to save the company from this fate.
Social Media Analyst Brian Solis At SXSW 2012!
What's Trending Speaking at SXSW, Brian Solis speaks about changing consumer habits online, how Facebook teaches us to socialize and how big companies need to change their marketing strategies.
http://www.youtube.com/watch?v=zMpoPSpKLxE&feature=player_embedded
Tips on Using Google+ for Business [Infographic]
Smedio Stuck for ideas for how to utilize Google+'s pages for business? Smedio present some guidelines for how to use some of the smart features offered by Google+. According to them, the 'litmus test' for Google+'s success is entirely linked to how well they perform in their use for business – so how can we use it to its fullest?

Image Source: BigStock ( Hand with Magnifying Glass, In Focus )