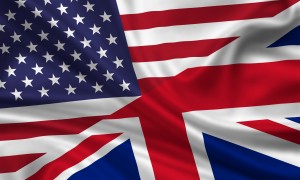 Known for his ability to keep up with the pace of change in the technological world, President Barack Obama's Facebook page now has fully integrated timeline. Look no further for an excellent example for how personal or business profiles can utilize features in a smart, compelling way.
Eck Kommunikation is a German company, founded by Klaus Eck, which specialises in Online Reputation Management, as well as in Social Media strategies and structures for businesses. The PR-Blogger regularly offers insights into current Social Media developments, news and trends, as well as Eck Kommunikation's expert's analyses of topical Social Media issues.
Facebook's Timeline embraced by Obama

IT World Further proof that the US President is a man willing to adopt new ideas, the Obama camp's use of the new Facebook Timeline feature is top class. The team behind this design have taken into account visual impressions, navigational elements as well as subtly ridiculing opposition spokespeople claiming that he was not born in America. Well, proof is there to be had on Obama's new timeline.
Guardian Viral Video Chart: Hollywood spoof, Sacha Baron Cohen, Monkees
The Guardian This has to be seen to be believed. Featuring countless A-list Hollywood celebrities and gathering more than 10 million hits within a week, the trailer to: Move, The Movie, is likely to leave your mouth drooping with awe. I would love to have been in the meetings when this was first proposed to the star studded cast. It's a shame that this 8 minute sequence contains more entertainment than many of their latest films combined. Purely my own opinion of course.
Instagram Tops 25M Users [REPORT]

Mashable Admittedly I am only a recent convert to Instagram, but it will come as no surprise to new and seasoned users alike that Instagram is now the largest mobile-based social network in the world. There is no simpler pleasure than seeing your average photo transform into a masterpiece before your eyes and then sharing it with the world! Foursquare is the closest competition with 22 million users.
If You Want Fierce Loyalty, You Need To Be Fiercely Loyal First
Danny Brown Using more expletives in one single post than in the past year worth's, Danny has picked up the mantle of the importance of fierce brand loyalty and run with it. Lacking no passion for the subject, Danny advises us all that brands need not spend vast sums of money developing loyalty schemes, as the most effective strategy is to just care yourself. That magic word comes to mind again – transparency.
LinkedIn Launches 'Follow Company' Button
Mindjumpers LinkedIn now has added functionality for brand promotion. The new 'Follow Company' button, similar in effect to Facebook's 'like' button, means that followers will receive the company's updates directly into their feeds.
7 New Apps You Don't Want to Miss

Mashable Who knew that zombies would make the perfect jogging companion? Not me, but the developers of 'Zombie Run!' appear to be on to something according to Mashable. It's a simple idea – the more you run, the more people you can save from the zombies' clutches. Also featured is a new camera app: SmugMug, Kicksend photo transfer and Seamless food ordering.
20 Infamous Crimes Committed and Solved on Facebook [INFOGRAPHIC]
Mashable Facebook has increasingly become a source of worry for parents especially across the UK and US. The number of Facebook related crimes has risen 540%  over the past three years, according to the Criminal Justice Degrees Guide. However, here is an example of how Facebook can actually be used to turn the tide on criminals who otherwise may not have been caught.