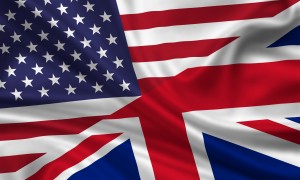 With no announcements of bumper new features being rolled out for any of the social networks this weekend, the blogging world has had time to catch its breath and hand out advice for how to deal with the tools at our disposal today. In this week's post we take a look at what to do should your company's social network account be hacked, whether social companies are also good companies and the destructive effect the growth of online media is having on the print world.
Eck Kommunikation is a German company, founded by Klaus Eck, which specialises in Online Reputation Management, as well as in Social Media strategies and structures for businesses. The PR-Blogger regularly offers insights into current Social Media developments, news and trends, as well as Eck Kommunikation's expert's analyses of topical Social Media issues.
Brand-Jacking: Social disaster or the highest form of flattery?
Brian Solis You log onto your social networks one day to find that your brand's identity has been 'hi-jacked' or stolen by unknown individuals now writing under your brand's name. What should you do? Well, in this insightful post. guest writer Ekaterina Walter, a social media strategist at Intel, explains that there is no single reaction, as sometimes this event can produce positive results. Although, she also provides more straightforward advice to reduce the negative impact on a brand.
Comparison of 100 Top Companies on Social Business and Corporate Culture
Convince and Convert "You can't be the best place to buy, if you're not the best place to work." was the statement made offhand to Jay Baer which lead to this investigation into the best Social Businesses. In his findings, he compares Social Business Index vs lists of 'The Best Companies' and 'The Best Companies to Work for'. His conclusions are admittedly based much more upon his own presumptions rather than hard facts – but it stands to reason that a business which inwardly promotes a positive working environment would also perform well through social networks.
How Suntrust Uses Social Media to Engage Customers and Comply with Regulation
Brian Solis If you haven't caught any episodes of Revolution before, it's a series of short videos exploring different angles of social media use through real life examples explained in interviews with the people who constructed them. In this episode, Brian discusses the effect constraints have with relation to a creative look at customer engagement with Bianca Buckridee, AVP of Social Media Engagement at SunTrust.
StumbleUpon: 10 Tips and Tricks for Power Users
Mashable With 1.2 billion recommendations per month, more than 20 million users and a browsing time of over an hour per session – it's no wonder that companies are trying to crack the StumbleUpon formula to help boost traffic. Mashable presents a helpful slideshow covering some of the key areas of thought required to be successful on the platform, including good planning, knowledge of your own interests and total honesty.
The Digital Push Pushes On
Six Pixels of Separation in 2012 U.S. online ad expenditure will, for the very first time, be greater than the amount spent on magazines and newspapers. This is off the back of immense growth, 23% expected this yer, whilst ad sales in magazines and newpapers decline. This appears evidence enough that online is affecting other media, however, TV it appears is unaffected by the change in climate. This article ponders the possibility of this trend continuing for years to come.
CoTweet Gone: Here Are 7 Great Alternatives
Mashable Hold back the tears all dedicated CoTweeters out there, the end is not nigh. Yes, CoTweet is re-branding and re-launching itself as the premium service, SocialEngage, but Mashable has got a host of suggestions which can replace the tool-sized hole left by this departure. Long standing ally Hootsuite and Tweetdeck have a lot of functionality, Seesmic is also a free app, whilst Involver, Sprout Social, Buffer and Group Tweet all have affordable solutions.
The Sharing Avalanche [Infographic]
Mindjumpers Who doesn't share on social media? Well, according to this post almost half the number of registered Twitter accounts are actually active, whilst one in ten Facebook accounts are also inactive – so they definitely don't share. That being said – the numbers are still impressive, as shown below.

Image source: Shutterstock (Hand in glove and money, Group of Brand related words)