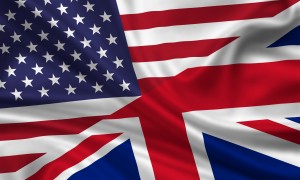 Twitter formed the field of battle for McDonald's this week as a hashtag campaign burnt them worse than a fresh McDonald's apple pie. It's a reminder to us all that language can be a friend or enemy. The slightest chink in your armour of words can be exposed to the world in a matter of moments.
Eck Kommunikation is a German company, founded by Klaus Eck, which specialises in Online Reputation Management, as well as in Social Media strategies and structures for businesses. The PR-Blogger regularly offers insights into current Social Media developments, news and trends, as well as Eck Kommunikation's expert's analyses of topical Social Media issues.
#McFail: Why McDonald's Should Have Followed the ABC's of Responding to Negative Feedback on Social Media
Social Media Today Once McDonald's #McDStories campaign began to go sour, a lack of proper response structures allowed the damage to their brand to escalate. Once the hashtag had been 'hijacked' by a disgruntled Twitter crowd whose stories were less than pleasant, McDonald's should have responded in a way to minimize damage. In this post, an ABC plan of action is presented, applicable for businesses in any industry.
Twitter Gives Itself Added Flexibility in Censoring Messages
Bloomberg In a controversial move, Twitter will now choose to censor certain messages on a country by country basis. This rather vague description is being implemented in an attempt to globalise the social network. Twitter executives have stated that the changes are being implemented because some countries have "different ideas about the contours of freedom of expression." Though this move has caused several groups to stage a boycott of the service.
Meet Beckinfield, a YouTube Show With 4,000 Actors [PICS]
Mashable Fans of Start Trek: The Next Generation will recognise Jonathan Frakes as Commander Ryker, however the space traveller turned director is now in charge of Theatrics.com. Their latest project is a worldwide soap opera involving 4,000 out of work actors, billed as 'mass particiaption television'.  The actors upload their videos to the pool each week and Theatrics.com compile wrap-ups once per week. Confused? Here's the promo video to help explain.
How Air China Used Facebook Check-Ins for Their New Campaign
Mindjumpers It just goes to show that it just takes a bit of creative thinking and tools that once seemed problematic or even redundant can transform. Air China had a problem – that people generally only thought that they flew to China, not the rest of Asia. Faced with tapping into an audience base on Facebook they looked to Facebook's check-in utility – often overlooked in favour of FourSquare. The result: a boost for both Air China's reputation as well as Asian cuisine restaurants!
Google Earth 6.2: Virtual Globe Gets A Makeover, Adds Google+ Social Features (PHOTOS)
Huffington Post Ever looked at a map of your house from bird's eye view and wished that you could somehow share the experience with your friends? No, me neither. However, I'm sure Google will prove once again that integration with features such as Google Earth with Google+ is a smart move. It also goes to show that Google is determined to align all of its features with Google+, including its search engine as announced a few weeks ago. Oh – and Google Earth 6.2 looks a bit prettier too.
This week's Social Media News in Germany
As a new feature, Eck Kommunikation would like to present what has been talked about concerning social media in Germany in the past week. Stefanie Söhnchen reports.
Best viral videos of the week
We haven't seen a good list of viral videos for a few weeks now, but here is one that will provide an entertaining start to your week. Including: Somebody that I used to know, The video of the launch of One hour per second, 3M to answer the last Volkswagen video, The like belt : really ?, Tropicana and the sun in London, The Chevy Super bowl ad and Star wars Kinect.
http://youtu.be/Yh7XaFLAyPU
What Apple Could Do With Its $100 Billion Cash Hoard [COMIC]
Mashable Apple announced record profits this week and, let's face it, with the launch of the iPad 3 and iPhone 5 expected this year, not to mention the iTV – it's not a record that will last long. With that in mind, the people at Mashable have drawn up some suggestions for what the company could do with all their fortunes.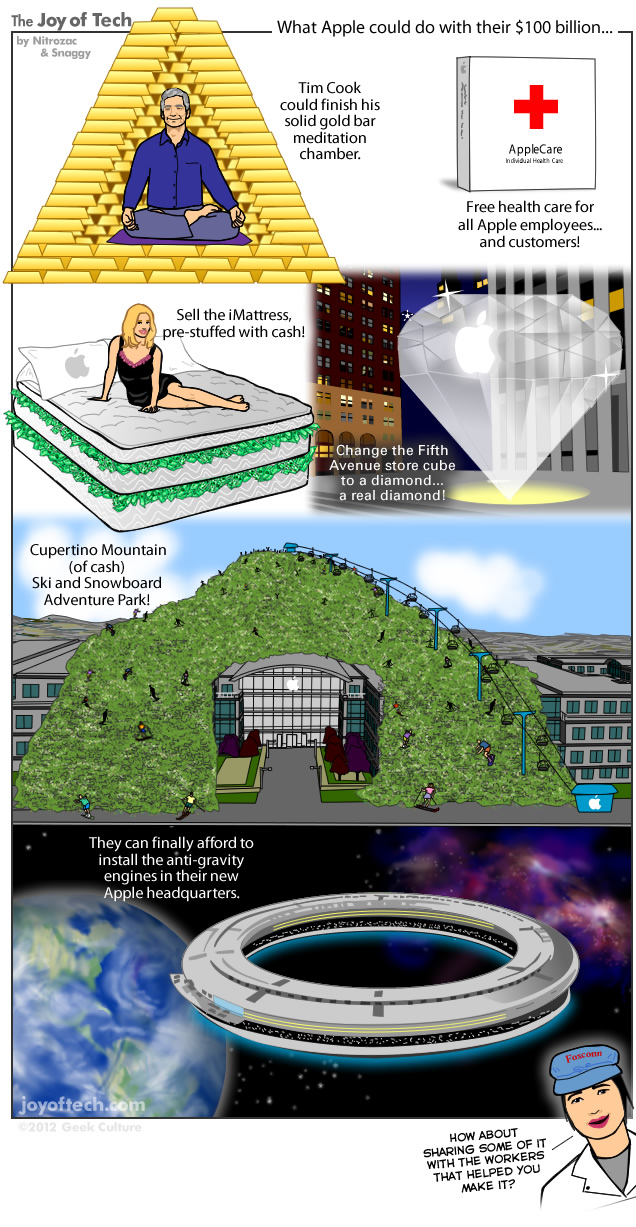 Image source: Shutterstock (Censored Stamp)