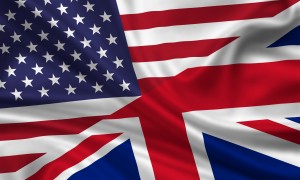 Google+'s latest added features have done nothing to repair the rift that exists between Google and their social media competitor, Twitter. Many have said that Twitter are feeling the pressure now for allowing their social search function to go into remiss. Others have backed them citing that Google's behaviour detracts from web user's experience worldwide. Time will tell what the impact of these changes will be.
Eck Kommunikation is a German company, founded by Klaus Eck, which specialises in Online Reputation Management, as well as in Social Media strategies and structures for businesses. The PR-Blogger regularly offers insights into current Social Media developments, news and trends, as well as Eck Kommunikation's expert's analyses of topical Social Media issues.
Google Unveils Search Plus Your World
Mindjumpers In case you missed this piece of news – Google have unveiled changes to Google+'s social search features in a move which really cheesed off Twitter – and got this shrift response from Google. This post gives you the run down of exactly what has changed, including three new features: Personal Results, Profiles in Search and People and Pages. Google released this video too:
http://www.youtube.com/watch?v=8Z9TTBxarbs
4 Short-Form Blogging Networks Perfect for Customer Engagement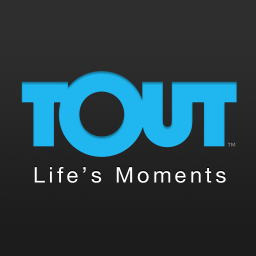 Mashable including some suggestions you will likely be familiar with, and some you may not. Apart from the obvious pair, Facebook and Twitter,this post highlights the advantages and drawbacks of 4 popular micro-blogging Networks. Tumblr is great for targetting an age group of 34 or less – though it's slightly more tricky to set up metrics. Pinterest, as stated last week, is a great new niche site. Instagram is a great way for companies to showcase their wares or upload pics of their day-to-day. And finally, Tout – an Android friendly video sharing network.
Bloomberg: iPad 3 To Have Quad-Core CPU, LTE, High-Def Screen
TechCrunch Proving that timing is everything – Apple once again teach the world a lesson in strategy. As noted in this post by TechCrunch – in moves to steal the limelight from CES, Bloomberg revealed some details of what the iPad 3 will have in store. The details themselves are limited, but the fact that they have the weight of Bloomberg behind them is something. Though, the talk of a 'hi-res' screen as opposed to retina, will have disappointed Apple fans worldwide.
5 Proven Ways to Generate Revenue From Facebook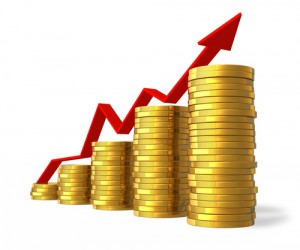 Mashable It's not enough to be on Facebook, post content and hope that revenues increase. It's important for companies to really focus on theexperience they expect users to have and adjust their strategy accordingly. In this post, Mashable proposes 5 guidelines business can utilize, including: Advertising Based Ecommerce, Fan Marketing Ecommerce, Facebook Ads and Email, Facebook Ads and Text Messaging and Generating Traffic to your Ad Supporting Site. Not only that – there's advice on which guide you should choose!
Introducing Social CRM Insider
Danny Brown Here's one to watch. Danny Brown talks a bit about the CRM Insider, who's 'goal is to help educate business owners on the social web, and really help them both understand and improve their visibilty on it.' This post serves to whet our appetite for what will come. There's also an active discussion going on below the post, intriguing as it explores the reasons why the idea of CRM has appeared on the map.
The Power Of Being Vulnerable
Six Pixels of Separation In very plain terms, this post explores the ins and outs of why corporate jargon is a total turn off on social networks. The reasons are presented here in a very emotional, or vulnerable, form. Don't think of this definition as weak or passive. The themes entertained here include techniques to get to the emotional core of your readers/customers, enabling a business to create stronger connections.
The Top 10 Brands on Facebook and What You Can Learn from them to Grow your Fans [Plus Infographic]
JeffBulla's Blog OK, so we know that Facebook is the largest Social Network on the planet and that most likely our businesses can all benefit from actively engaging. But, how are the big boys doing it? That's exactly what this post tries to answer – with 7 handy tips for increasing your fan count on Facebook, plus this nifty infographic.

Image Source: (Tout, Shutterstock: Financial success concept, Helping hand)